GMG LTD  is a technology company to provide proprietary trading technology. We understand what our customers want today and needs tomorrow.
The business strategy applied by GMG LTD is well planned and perfectly thought-out. Our business model has been developed and significantly improved over the past 5 years which makes it almost ideal for the changing market conditions.
What is 

FOREIGN EXCHANGE MARKET

?
The foreign exchange market (forex, FX, or currency market) is a global decentralized market for the trading of currencies. This includes all aspects of buying, selling and exchanging currencies at current or determined prices. In terms of volume of trading, it is by far the largest market in the world with an average daily trading volume exceeding $5 trillion. The main participants in this market are the larger international banks. Financial centres around the world function as anchors of trading between a wide range of multiple types of buyers and sellers around the clock, with the exception of weekends. The foreign exchange market does not determine the relative values of different currencies, but sets the current market price of the value of one currency as demanded against another.
FOREX TECHNOLOGY SOLUTION PROVIDER
Although it is possible to start your own Forex brokerage by selecting the necessary components from across a variety of providers, most new brokers prefer to work with a technology solutions provider who can offer everything needed to get off to a successful start. Outsourcing allows Forex brokers to focus on what they do best: marketing and retention. By allowing Forex technology experts to handle the complex activities going on behind the scenes, you'll be able to reap the benefits of launching your own business as quickly as possible.
BENEFITS OF OUTSOURCING FOREX TECHNOLOGY
In light of the large number of steps that need to be properly completed in order to start your own Forex brokerage, considering the speed at which the Forex industry is continually evolving, there are several advantages to outsourcing development and oversight of your Forex technology to a third party.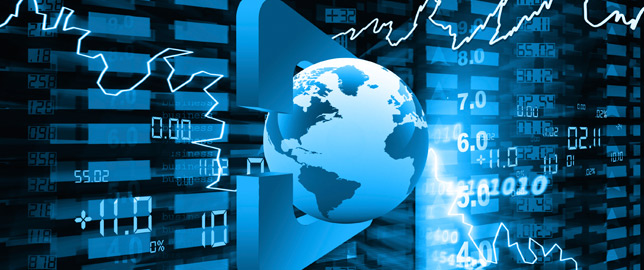 Custom Development Plugin
We offer an end-to-end custom development process – from the problem analysis and technical task formulating to design of final product.
Algorithmic Trading System Development
Algorithmic Trading System lets trading firms automate complex, quantitative trading strategies in forex, options, futures, stocks, ETFs and commodities markets.
EA Development
EA saves much time and it is possible to integrate your custom programmed signals in combinations with logic created by EA.
Company Name: Green Mile Gain Ltd
Address: Suite P4-03, 4th Floor, Podium Block Menara Keck Seng, No.203, Jalan Bukit Bintang, 55100 Kuala Lumpur, Malaysia
Tel: +(60)

10-376 5461
Email: admin@gmgcaptech.com